​
Yardley United Methodist Church
300 Langhorne Yardley Rd
Yardley Pa 19067
215-493-3345
​
Celebration Service 9:00 am
Traditional Service 11:00 am
​
​
As followers of Jesus, we passionately serve and grow
in relationship with God to transform lives in our community.
Welcome to Yardley United Methodist Church!
​
Our mission is to Welcome, Worship, Learn, Grow and Serve God and God's people. We invite you to join us on the journey of growing in our faith and learning to live it out every day. There's a place for you here!
​
Join us on Sunday mornings at 9:00 am and 11:00 am as we worship God and journey to renewal!
​
If I may be of service to you, please email me or
call me at 215-493-3345.
​
God Bless,
Rev. Cynthia E. Skripak, Pastor
March 22-29
Serving our homeless neighbors
March 8
One combined worship service, 10 am.
Special celebration 11 am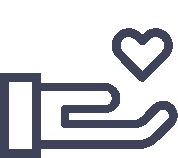 "As each one has received a gift, minister it to one another, as good stewards of the manifold grace of God."