Watch last Sunday's worship here.
​
During this time of social distancing, the church is still hard at work. Stay connected to YUMC and to God. Reach us at 215-493-3345, or email:
Scroll down to see our prayer for the community and more information about our ministries. God bless you.
​
​
Yardley United Methodist Church
300 Langhorne Yardley Rd
Yardley Pa 19067
215-493-3345
Pastor: Rev. Barbara J. Seekford
​
​
As followers of Jesus, we passionately serve and grow
in relationship with God to transform lives in our community.
Welcome to Yardley United Methodist Church!
​
Our mission is to Welcome, Worship, Learn, Grow and Serve God and God's people. We invite you to join us on the journey of growing in our faith and learning to live it out every day. There's a place for you here!
​
Church is temporarily closed due to COVID 19, but please stay connected to God and YUMC in our journey to renewal! Email if you would like to be added to our notification list for weekly on line worship.
​
Scroll down for more information.
If I may be of service to you, please email me.
​
God Bless,
Rev. Barbara J. Seekford, Pastor
Dear Yardley UMC Members and Friends,
​
Church staff, leaders and members are staying connected with the community and each other during this crisis. Below are just a few things we are doing...
​
-We did a food drive for Anchor House in Trenton, which provides multiple services, including residential shelter for teens and young adults in crisis.
-We're staying in touch with members by phone.
-We post birthday yard signs on youth lawns.
-We put teddy bears and stuffed animals in the church windows and invited the neighborhood families to come "find" them.
-Our church parking lot has become a safe place for neighborhood families to play volleyball, ride bikes and play basketball. They've never spent much time there in the past, and I think it will create a connection even after COVID.
-We do youth group and young adult hangouts via ZOOM every week.
-Our children meet for lunch via ZOOM on Wednesdays. They receive Sunday School activities and devos each week.
-We are doing Pub Theology via ZOOM, and just started holding all-church ZOOM hangout times twice as week.
-The Music Ministry does a ZOOM chat during their regular rehearsal time on Wednesdays and at 11 am on Sundays.
-We are providing a link for families to buy lawn signs, write a positive message, and post them on the church lawn.
-We post a devotional or something from the staff every day: Music on Mondays, Denise's Devo on Tuesdays, Theology on Thursdays, Funny on Fridays, worship on Sundays. Our views are increasing every week.
-We record children's message, sermon, announcements, prayer requests music and virtual choir weekly and send the worship service out to our members.
-We did a live sunrise Easter prayer before we posted the pre-recorded Easter service, and then we had two live ZOOM Easter fellowship hours.
-Bible study and committees are meeting by ZOOM.
-the prayer team is more active
​
We will all need to care for each other during this anxious time.
Please call your friends who don't read email. In fact, call your friends just to say hello and stay connected
Please strongly consider mailing in your tithes and offerings.
Our church expenses don't take a hiatus!) You can mail checks to:
YUMC, 300 Langhorne Rd, Yardley, PA 19067. You can also give online by going to this link: https://www.yardleyumc.org/give
​
We have weathered hard times before, and with God's help, we will do so again.
A prayer for anxious times
Dear Lord, help us not to let our fears and anxieties tie us in knots. Let us relax and trust in your loving arms to hold us and support us. Keep us connected to one another in friendship and love, even when we are separated by space. Heal those who are suffering, and protect us from sickness and hopelessness. We lean on you, our Comforter and Friend. Amen.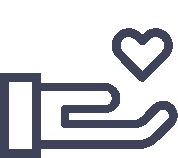 "As each one has received a gift, minister it to one another, as good stewards of the manifold grace of God."