Following CDC guidelines, the church building is CLOSED for all activities and groups until further notice.
To access on line worship, Go to our Media Page or email
​
Yardley United Methodist Church
300 Langhorne Yardley Rd
Yardley Pa 19067
215-493-3345
​
Celebration Service 9:00 am
Traditional Service 11:00 am
​
​
As followers of Jesus, we passionately serve and grow
in relationship with God to transform lives in our community.
Welcome to Yardley United Methodist Church!
​
Our mission is to Welcome, Worship, Learn, Grow and Serve God and God's people. We invite you to join us on the journey of growing in our faith and learning to live it out every day. There's a place for you here!
​
Church is temporarily closed due to COVID 19, but please stay connected to God and YUMC in our journey to renewal!
​
Scroll down for more information. If I may be of service to you, please email me or call me at 215-493-3345.
​
God Bless,
Rev. Cynthia E. Skripak, Pastor
Dear Yardley UMC Members and Friends,
The COVID 19 situation is changing hour by hour. After receiving communication from our Bishop and talking with our Lay Leader, Dennis Laba I have decided to close all activities including worship at YUMC for the next two weeks.
The church building is closed to protect everyone's health.

We know this is disappointing and disruptive to our many important gatherings for spiritual growth and fellowship, but we believe it is the prudent course of action. Many of us are in the at-risk category, and we don't want to endanger anyone, with so many unknowns in this outbreak.
Staff and church members may come in to do work that needs to be done, if it can't be done at home.
Necessary church meetings can be held with video chats or ZOOM.
We will post updates on the website, and/or email them as needed. I will post video messages and you'll begin receiving devotionals from our spiritual journey team related to the capital campaign.
Please strongly consider mailing in your tithes and offerings for the next two weeks.
Our church expenses don't take a hiatus!) You can mail checks to:
YUMC, 300 Langhorne Rd, Yardley, PA 19067. You can also give online by going to this link: https://www.yardleyumc.org/give
We will all need to care for each other during this anxious time.
Please call your friends who don't read email. In fact, call your friends just to say hello and stay connected!
We have weathered hard times before, and with God's help, we will do so again.
I am available for anyone who needs pastoral care or support throughout this time, by emailing me or calling me directly, 215-316-1431. I am holding all of you in my prayers, and I thank God for this church family to help us get through.
God bless you and keep you,
Pastor Cyndi
A prayer for anxious times
Dear Lord, help us not to let our fears and anxieties tie us in knots. Let us relax and trust in your loving arms to hold us and support us. Keep us connected to one another in friendship and love, even when we are separated by space. Heal those who are suffering, and protect us from sickness and hopelessness. We lean on you, our Comforter and Friend. Amen.
March 22-29
Serving our homeless neighbors
April 5
One combined worship service, 10 am
March 26, 8 pm
Continental Tavern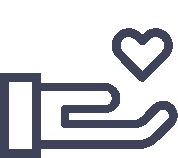 "As each one has received a gift, minister it to one another, as good stewards of the manifold grace of God."